This is a Sponsored post written by me on behalf of
New Jersey's Division of Travel & Tourism
for
SocialSpark
. All opinions are 100% mine.
A classic stove top fudge recipe loaded with chopped walnuts. One of my favorite treats to enjoy while at the Jersey Shore!
Growing up in Philadelphia, every single one of my friends went down the New Jersey Shore for vacation in the summer. Honestly, it wasn't a matter of "if" you were going down the shore, but when and to what beach! Our favorite Jersey beach as a kid was always Wildwood. The boardwalk was enormous and a lot of the hotels had a real fun retro feel. I was really into dance school as a kid, and we would actually perform our routines on the Wildwood boardwalk. I used to half complain that we had to "work" while we were on vacation, but I was seriously having the time of my life!
Now as an adult, and a complete foodie, our favorite beach is Ocean City. It's quiet and perfect for families with young children, and the seafood - oh my word, the seafood! New Jersey is known for their amazing produce, but seriously the seafood restaurants down the shore are just amazing. We have our favorites in Ocean City and Cape May, but with 130 miles of beaches in New Jersey I'm sure there are many more to discover. I just learned that there are over 46 wineries along six wine trails throughout New Jersey, so that is definitely on my to do list this summer!
It really is not summer vacation down the shore without salt water taffy and, of course, FUDGE! I remember always hitting our favorite fudge shop on the boardwalk as our last activity before heading home. Usually someone in our family back home wanted us to pick up some fudge for them! Usually, the workers stand outside the shops and you can sample the different flavors before you buy. This fudge recipe is the closest I can get to replicating that amazing fudge taste from down the Jersey Shore!
Jersey Shore Fudge
12 oz semi sweet chocolate chips
12 oz milk chocolate chips
14 oz marshmallow creme (two 7 oz jars)
4 1/2 cups sugar
12 oz can evaporated milk
2 tablespoons butter
1/4 teaspoon salt
1 3/4 cups chopped walnuts
In a large mixing bowl, combine both chocolate chips. Empty marshmallow cream over top of the chips, and set aside. In a large pot (I use my pasta pot), stir together sugar, milk, butter, and salt. Heat to boiling, stirring occasionally. Continue boiling 7 minutes, stirring constantly. Remove from heat, and pour mixture over chocolate and marshmallow creme in mixing bowl. Beat with a hand mixer until chocolate is completely melted and marshmallow creme is well mixed. Gently fold in walnuts. Spread fudge into a 9 x 13 baking dish lined with wax paper. I like thick fudge, so I use a 9 x 9 dish and a loaf pan. Allow fudge to cool completely on the counter, then slice into squares. Store in the refrigerator in an airtight container.
I would LOVE for you to discover New Jersey this year and fall in love with the shore as my family has - the Jersey Shore is Going Strong! It's time to start making your summer plans now and I'd love to know, which Jershey Shore beach is your family's favorite?
Be sure to sign up for e-news at njgoingstrong.com to learn more about this year's calendar of events. Follow The Shore on Facebook, YouTube, Instagram, Twitter, and Tumblr for more updates!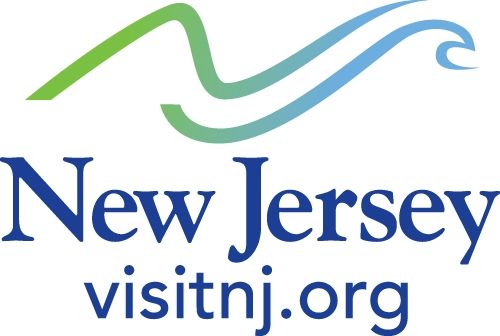 Don't miss another Mostly Homemade Mom recipe!
Click here to have recipes delivered by email
. Or, you can follow along via
Facebook
,
Pinterest
,
Twitter
,
Instagram
, or
Google+
- I'd love to connect with you!
{linking up!}