This is a Sponsored post written by me on behalf of
Sargento Foods, Inc.
for
SocialSpark
. All opinions are 100% mine.
Roast beef, roasted red peppers, swiss cheese, horseradish sauce... this is the ULTIMATE wrap for lunch!
Ok, so school has started, teachers are back (including me)... how's your lunch-packing going? I know in mid-August we all have these idyllic plans of pre cutting loads of yummy fruits and veggies in cute containers as well as tons of ham-and-cheese alternatives ready to make your mornings easier and your lunches healthier.
So... how's it going for ya? I promised myself I wouldn't fall into that rut and then... well I certainly have and it's only 2 weeks in... sigh. Sometimes coffee just isn't enough to make me want to make lunches from scratch everyday - can I hear an AMEN?? This is when I love finding high quality ingredients - like Sargento cheeses - to help me put together healthy and yummy "real lunches" when I'm short on time (which, face it, is pretty much every day).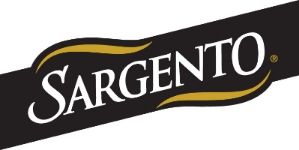 This is seriously the Ultimate Roast Beef & Swiss Wrap. And by ultimate, I mean you will never want your regular roast beef & swiss sandwich any other way! I used Sargento Ultra Thin Swiss Cheese, but you can certainly use the regular sliced Sargento Swiss if you prefer. I'm also a HUGE fan of horseradish sauce, but if you're packing this for kids or you're not a fan of the heat, try substituting for good quality Caesar dressing and sprinkle with some grated parmesan cheese. YUM!
Ultimate Roast Beef & Swiss Wrap
makes one wrap
1 flour tortilla
2 tablespoons prepared horseradish sauce
3 slices Ultra Thin Sargento Swiss Cheese
3-4 slices roast beef, sliced thin
1/2 cup spring mix lettuce
4 strips roasted red peppers marinated in garlic and olive oil (from jar), drained
1/4 teaspoon kosher salt
1/4 teaspoon freshly cracked black pepper
Spread horseradish sauce evenly onto tortilla. Layer swiss cheese and roast beef down the middle of the tortilla. Spread lettuce, red peppers, salt, and black pepper over. Fold ends over filling, and roll. Slice and serve, or pack in a sealed bag for lunch.
I know, totally yummy - right?! If you're looking for more lunch ideas, I have a whole Pinterest board dedicated to just that! We all need ideas to spruce up lunches so be sure to check it out.
So tell me, what's your favorite way to enjoy Sargento cheese in your lunch?